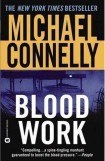 Michael Connelly returns with a new character and a story that reaches new levels of intricacy and suspense-his most gripping work to date.
Thanks to a heart transplant, retired Los Angeles -based FBI agent Terrell McCaleb has a new lease on life. Formerly a well-known media fixture as pointman for the bureau in the investigation of serial killers, he leads a quiet life now, spending his time renovating the fishing boat he lives on in the Los Angeles Harbor. His goal is simple-to finish restoring his houseboat and return to his home town on Catalina Island. But McCaleb's calm seas turn choppy when a story in the "What Happened To?" column of the L.A. Times brings him face to face with the sister of the woman whose heart now beats in his chest. From her McCaleb learns a terrible truth: that the donor of his heart was not killed in an accident as he'd been told, but was murdered. Racked with the guilt of having lived because of someone else's murder, McCaleb springs into action. Using his FBI connections and his expertise in crime scene interpretation, he embarks on a private investigation of his donor's murder-a search leading him to a crime far more complex, and far more dangerous than he'd imagined. In BLOOD WORK, Michael Connelly is at the top of his game-delivering his most ambitious thriller yet.
RAVES FOR BLOOD WORK AND SUSPENSE MASTER MICHAEL CONNELLY
"RECALLS NO ONE SO MUCH AS RAYMOND CHANDLER CONNELLY PUTS HIS FOOT ON THE GAS AND DOESN'T LET UP." – Los Angeles Times
"A richly detailed and totally absorbing thriller distinguished by its finely etched characters, relentless pacing, and spot-on depictions of the diversity of life in today's L.A BE PREPARED TO READ THIS ONE STRAIGHT THROUGH. IT'S THAT GOOD." – Chicago Tribune
"CONNELLY IS ONE OF THOSE MASTERS OF STRUCTURE WHO CAN KEEP DRIVING THE STORY FORWARD, PARAGRAPH BY PARAGRAPH, IN RUNAWAY-LOCOMOTIVE STYLE." – USA Today
"BEAUTIFULLY CONSTRUCTED, POWERFULLY RESONATINGFans of Connelly's Harry Bosch novels will feel right at home with this thriller, and newcomers will see right away what all the fuss has been about." – Publisher's Weekly (starred review)
"A WONDERFULLY TAUT READ." – Washington Post Book World
"BLOOD WORK IS FIRST RATE CONNELLY IS ONE OF THE BEST OF THE NEW BREED OF THRILLER WRITERS. His latest is as good as hisTrunk Music andThe Poet ." – San Francisco Examiner
"CONNELLY DOESN'T JUST TALK ABOUT POETS, HE WRITES LIKE ONE." – People
"POWERFUL STORYTELLING AND WRITING SKILLS." – Houston Chronicles
"CONNELLY'S PLOTTING IS NEAR FLAWLESS." – Fort Lauderdale Sun-Sentinel
"CONVINCINGLY CHOREOGRAPHED, and the procedural details of his casework fascinate." – Wall Street journal
"Connelly should hit it big and reach the large audience who gleefully submitted themselves to the horrors of Thomas Harris'sRed Dragon andThe Silence of the Lambs ." – Booklist
Жанр:
Триллер
Скачано:
11 раз
Прочитано:
154 раз
Чтобы скачать Blood Work бесплатно в формате fb2, txt, epub для андроид, iPhone, iPad, iBooks, на телефон или на планшет выберите подходящий формат книги из представленных ниже. Хотите читать онлайн книгу Blood Work перейдите по указанной ниже ссылке.
Blood Work читать онлайн